USMLE Step 1 Success Stories
Welcome to the InsideTheBoards family of meded podcasts. Thanks for listening. We offer you high-yield, interesting material for the USMLE, COMLEX, shelf exams, and more so you can study on the go.
Check out all of our podcasts on ITB's website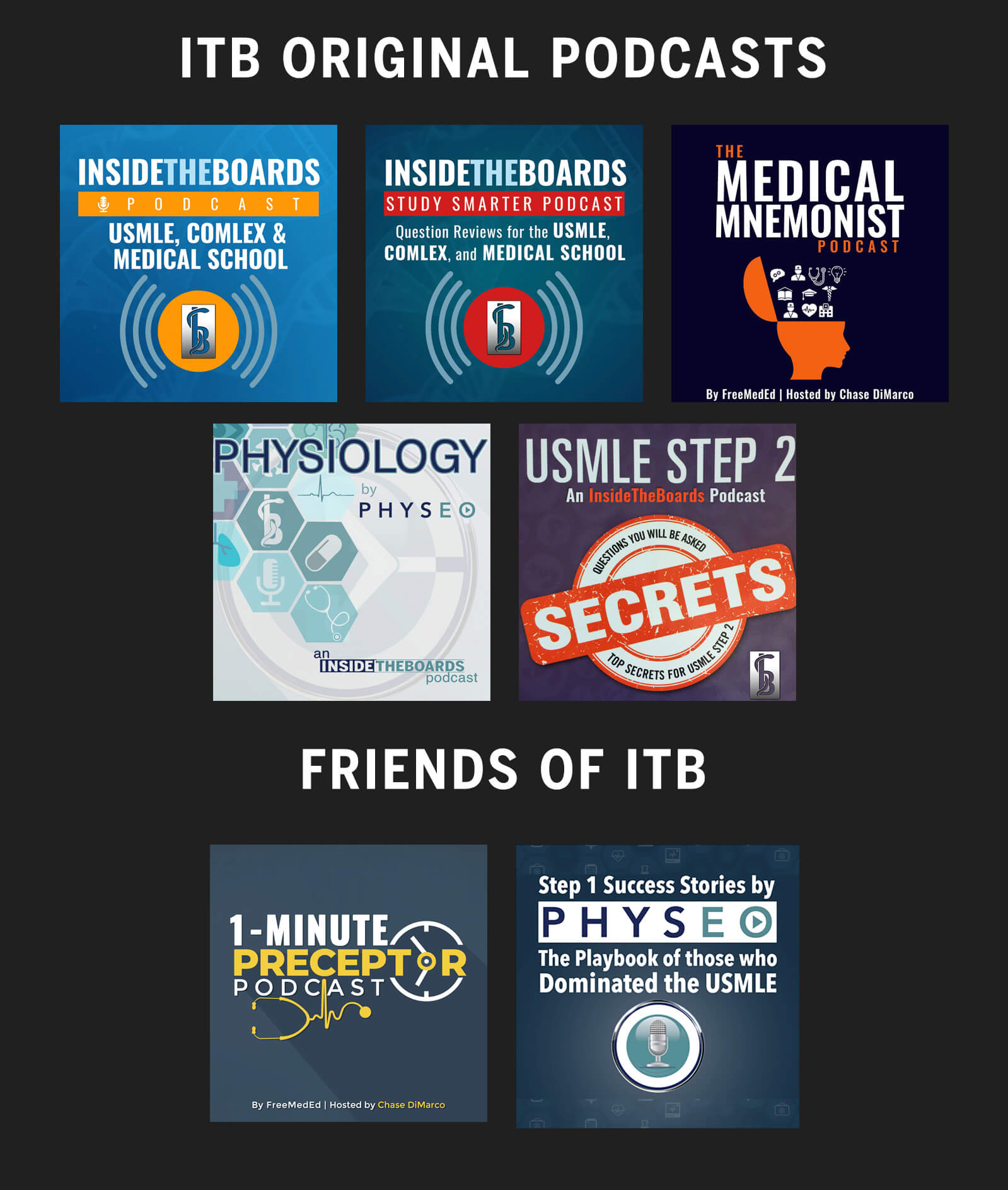 The ITB All Audio Qbank App
Available for iOS and Android. Want to learn more about the universe's first All-Audio Qbank for USMLE/COMLEX prep? Visit this page. Our All-Audio Qbank has two versions:
1) USMLE Step 1 (powered by ExamCircle)
2) USMLE Step 2 (powered by OnlineMedEd)
Both versions feature audio-optimized practice questions...the perfect companion to First Aid, Pathoma, and U World.
---
If you enjoy listening to our podcasts, you appreciate the work we're doing, and you want to be a part of ITB's mission, just forget about all your med school loans for one minute, and consider giving a one-time donation or making a monthly pledge to help us build our mobile app and create additional resources to help you study on-the-go.